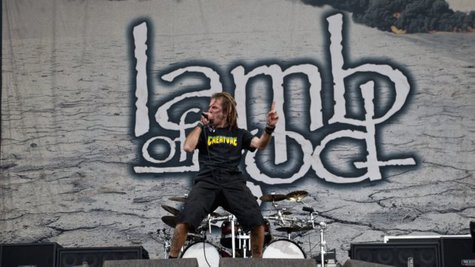 The U.S. State Department has weighed in on an online petition about Lamb of God frontman Randy Blythe 's recent indictment on a manslaughter charge in connection with an incident that took place during the band's 2010 concert at Club Abaton in Prague.
Assistant Secretary of State for Democracy, Human Rights, and Labor Michael Posner posted a message on WhiteHouse.gov , writing that while he can't discuss the details of the case, the State Department is "closely monitoring the progress of his trial." Posner adds that the State Department "expect[s] that the Czech government will make all efforts to ensure a fair, transparent and timely trial for Mr. Blythe, and guarantee full protection of his legal rights under Czech law and his welfare."
Blythe has said that he expects to return to the Czech Republic to face the manslaughter charge, where he could serve as many as 10 years in prison if he's convicted. The court has three months to set a date for Blythe's trial or send the case back for further investigation.
Copyright 2012 ABC News Radio