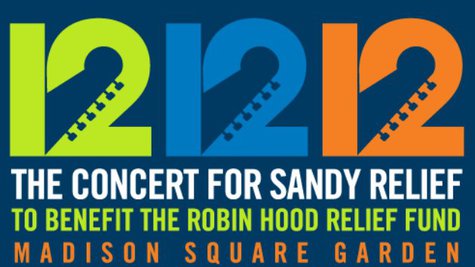 Plans to simulcast this Wednesday's all-star benefit concert at New York City's Madison Square Garden in select local theaters has been expanded to include cinemas across the country . 12.12.12 -- The Concert for Sandy Relief now will be screened at more than 200 Cinemark, Century and Tinseltown theaters in the U.S., with these cinemas charging an admission price equal to that of a children's movie ticket.
All proceeds raised will go to help the people affected by Hurricane Sandy. The event begins at 7:30 p.m. ET. Log on to Cinemark.com to find out all the participating locations.
The 12.12.12 concert will feature performances by Paul McCartney , Eric Clapton , The Who , Bruce Springsteen & the E Street Band , Billy Joel , Roger Waters , Bon Jovi , Pearl Jam 's Eddie Vedder , Foo Fighters ' Dave Grohl and more. Money raised by the show will go to the Robin Hood Relief Fund, which provides money, material and know-how to local organizations that are helping the victims of the hurricane in regions hardest hit by the storm.
As previously reported, organizers of the 12.12.12 concert have arranged for a free live simulcast of the event to be held at a variety of movie theaters in the states hardest hit by the superstorm -- New Jersey, New York and Connecticut. Tickets for those screenings are available at participating cinemas' box offices on a first-come, first-served basis. A list of theaters hosting the free events can be viewed at 121212Concert.org .
Copyright 2012 ABC News Radio