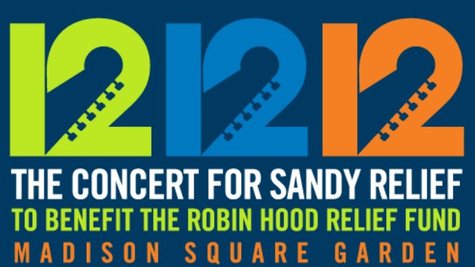 12.12.12 -- The Concert for Sandy Relief doesn't happen until Wednesday, but Columbia Records has already announced that selections from the star-studded event will be available on iTunes a few days after the show.
The 12.12.12 concert will feature performances by Paul McCartney , The Rolling Stones , Eric Clapton , The Who , Bruce Springsteen & the E Street Band , Billy Joel , Roger Waters , Bon Jovi , Pearl Jam 's Eddie Vedder , Foo Fighters ' Dave Grohl and more.
The concert will air live event on a wide variety of TV stations around the world and also will stream on select websites. In addition, a free simulcast of the show will be held in select movie theaters in New Jersey, New York and Connecticut -- the states most severely affected by the storm.
Proceeds from the 12.12.12 concert and album will go to the Robin Hood Relief Fund, which is providing money, materials and information to charitable organizations in the northeastern U.S. that are helping assist the families and areas hit hardest by Sandy.
The 12.12.12 album is expected to be release on December 18. You can pre-order your copy now for $12.99 on iTunes .
Copyright 2012 ABC News Radio