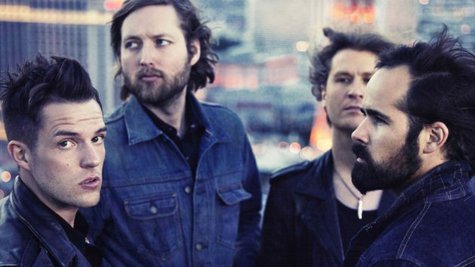 The Killers really enjoy releasing exclusive holiday singles. Frontman Brandon Flowers says that the guys plan on continuing their yearly tradition of putting out the festive tracks for as long as they're together.
"The Christmas song is always in the back of my mind," Flowers tells U.K. newspaper The Guardian . "Every year it just brings more smiles than anything else has. They're such a blessing… and as long as we're going, there will always be a Killers Christmas song."
The latest holiday single, " I Feel It in My Bones ," is available exclusively through iTunes , along with The Killers' previous Christmas singles -- 2006's "A Great Big Sled," 2007's "Don't Shoot Me Santa," 2008's "Joseph, Better You than Me," 2009's "Happy Birthday Guadalupe," 2010's "Boots," and 2011's "The Cowboys' Christmas Ball." All the proceeds from the song's sales will go to the RED campaign that fights HIV/AIDS in Africa.
Copyright 2012 ABC News Radio