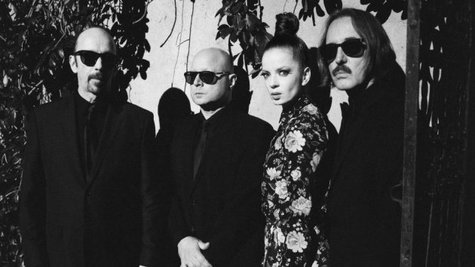 Garbage will be making a special appearance on NBC's The Tonight Show with Jay Leno on Friday night. The band has announced that they'll perform "I Hate Love" on the program, which is the next single from their latest album, Not Your Kind of People .
In other Garbage news, they've lined up one major festival appearance for 2013. Frontwoman Shirley Manson and the guys will perform at Australia's Soundwave Festival, which boasts an all-star bill that includes Metallica , Blink-182 , A Perfect Circle , The Offspring , Paramore and Stone Sour , plus more.
The musical extravaganza -- which tours all over the country -- begins in Brisbane on February 23 and makes stops in Sydney on February 24, Melbourne on March 1, Adelaide on March 2 and Perth on March 4. For more information, head over to SoundwaveFestival.com .
Copyright 2012 ABC News Radio