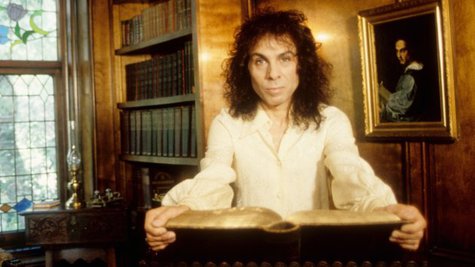 For a few months now, a number of artists have been working on tracks for a tribute album to honor late singer Ronnie James Dio . Now, U.K. magazine Metal Hammer is reporting that his widow and longtime manager, Wendy Dio , gave an update on the progress of the forthcoming release during this past weekend's Icons & Idols Rock 'n' Roll auction in Los Angeles.
"We have a lot of [artists] who are working on [their contributions to the tribute album]," Dio told the crowd. " Metallica has already finished theirs for us and Anthrax and [ex- Deep Purple / Black Sabbath member] Glenn Hughes [have completed theirs as well]. [ Judas Priest frontman] Rob Halford 's working on it. Motörhead , [in] January we'll get theirs."
Dio adds that she's hoping to ask a number a younger bands to contribute tracks to the project so she can release two CDs: one featuring classic rock artists and one featuring newer bands. "I would [definitely] pick… Korn , Avenged Sevenfold ," she reveals. "Anyone that's been influenced by Ronnie or Ronnie's music…it would be a great tribute and it would be great fun to do, too."
The as-yet-untitled Dio tribute album is expected to be released sometime in 2013.
Copyright 2012 ABC News Radio