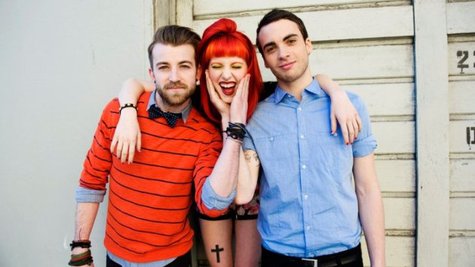 Paramore has revealed the name and the release date for their fourth studio album. The new release will be self-titled and will hit all the usual outlets on April 9. The forthcoming album will be the group's first without brothers Josh Farro and Zac Farro , who left the band in 2010 to form their own group, Novel American .
"The whole making of this album was a rediscovering of ourselves as a band and as friends," writes the band in a joint statement on their blog. "It was a process that allowed us the freedom to explore new territory artistically and to liberate ourselves as musicians, singers, as people!"
Paramore also announced that the first single from the upcoming album will be "Now," a song they feel is "the perfect way to start this new journey we are embarking on not only as a band but as a movement." A release date for the track has yet to be announced.
Copyright 2012 ABC News Radio