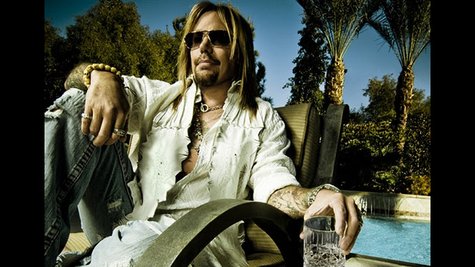 Vince Neil is taking to the skies and wants to bring you along for the ride.
The Mötley Crüe frontman has signed on to star in a new reality series, Vince Neil Escapes , which follows the singer's exploits as a newly certified pilot. The upcoming episodes will feature Neil, his girlfriend, his manager and his flight instructor as they fly across North America and the Caribbean, "enjoying rock-star level treatment along the way."
"I'm thrilled to be part of the series. It's a great ride," says Neil in a statement. "Flying has always been a huge dream for me, but the reality of learning something this disciplined has had a life-altering effect. It's taken time for it to sink in, but I've definitely gone through some unexpected changes."
Copyright 2012 ABC News Radio