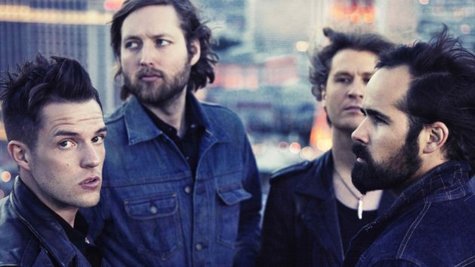 Santa Claus has a score to settle with The Killers in the video for their new holiday single, " I Feel It in My Bones ."
Since the song is a sequel to the band's 2007's holiday release, "Don't Shoot Me Santa," the video features Halloween Town frontman Ryan Pardey reprising his role as "Bad Santa." The storyline follows the bloodthirsty Kringle as he goes on a manhunt for frontman Brandon Flowers , eventually surprising him in his bedroom.
"I Feel It in My Bones" is available exclusively through iTunes , along with The Killers' previous Christmas singles -- 2006's "A Great Big Sled," 2007's "Don't Shoot Me Santa," 2008's "Joseph, Better You than Me," 2009's "Happy Birthday Guadalupe," 2010's "Boots," and 2011's "The Cowboys' Christmas Ball." All the proceeds from the song's sales will go to the RED campaign that fights HIV/AIDS in Africa.
Copyright 2012 ABC News Radio