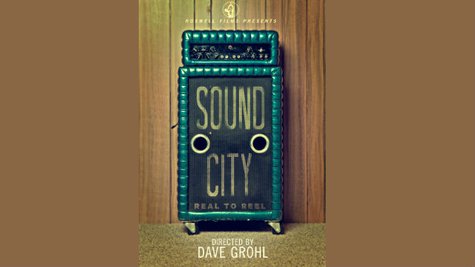 For months now, Dave Grohl has been leaking online clips of his upcoming documentary, Sound City . Now, the Foo Fighters frontman has unveiled a proper trailer for the film, which profiles the legendary Sound City Studios, where Nirvana recorded their classic 1991 album, Nevermind .
The two-minute clip features interview snippets from a wide variety of artists chatting about their experiences recording at Sound City Studios, including Metallica drummer Lars Ulrich , Nine Inch Nails singer Trent Reznor , Slipknot / Stone Sour frontman Corey Taylor , Queens of the Stone Age singer Josh Homme , former Nirvana bassist Krist Novoselic and producer Butch Vig .
While Sound City has yet to receive a release date, it will premiere at the 2013 Sundance Film Festival, which takes place January 17-27 in Park City, Salt Lake City, Ogden, and Sundance, Utah.
Copyright 2012 ABC News Radio