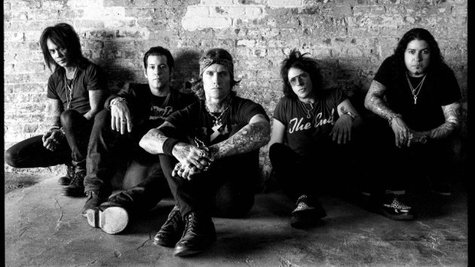 If you're lucky enough to attend Buckcherry 's upcoming tour dates with Kid Rock , you'll get to preview new tracks from the band's forthcoming release, Confessions . The new album is set to be released in early 2013 and features a central theme focused on the seven deadly sins: wrath, greed, sloth, pride, lust, envy, and gluttony. The band has revealed that they'll release the album's first single, "Gluttony," on iTunes starting December 11.
Buckcherry's North American trek with Kid Rock kicks off on February 2 at the Sprint Center in Kansas City and will make stops in Nashville, New Orleans, Tulsa and Memphis, among other cities.
"'Great American Rock n' Roll': Kid Rock and Buckcherry," said Buckcherry frontman Josh Todd in a statement. "That's all you have to say. The baddest rock n' roll tour with the American badass himself."
In addition to Buckcherry, Hellbound Glory will support Rock on all dates.
Copyright 2012 ABC News Radio