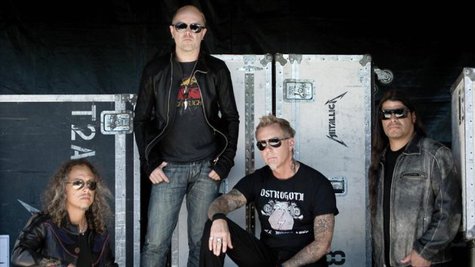 Metallica wants to give you a taste of their upcoming live DVD, Quebec Magnetic . The band has released a new video excerpt online which features the guys performing " The Day That Never Comes " from their 2008 album, Death Magnetic .
Quebec Magnetic , which documents two sold-out concerts that the band filmed in the Colisée Pepsi in Quebec City in 2009, is set to be released on December 11. It will be the first release from Metallica's new record label, Blackened Recordings.
You can pre-order your copy of Quebec Magnetic now on the band's official website .
Copyright 2012 ABC News Radio