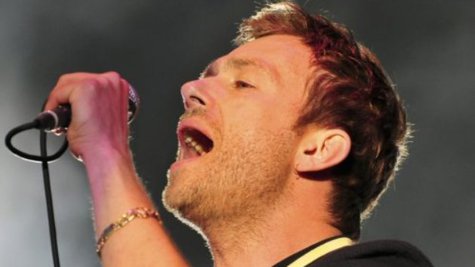 Bad news for fans of Blur and Gorillaz : both bands may never record any more studio albums. Frontman Damon Albarn tells UK newspaper The Guardian that Blur's newest track, "Under the Westway," may be the band's final song.
"We recorded it live," reveals Albarn about track. "One take. It's the first Blur song where it's been one take, because previously I never finished the lyrics before we recorded. Which is quite nice, because I don't really see any more recordings after this."
In addition, Albarn states that while he wants the band's final performance to be their upcoming headlining show at the 2012 Olympics Closing Ceremony, there's no definite plan to end the band. "One thing I've learned…is that everything I think I've got totally sorted out, and I know exactly what's going to happen -- it never works out that way."
The singer also says that its "unlikely" that he'll want to make any more music with Gorillaz either, mostly due to creative differences between the singer and the band's co-creator, artist Jamie Hewlett . "Jamie [feels Gorillaz is finished], which is fair enough. I think we were at cross purposes somewhat on that last record, which is a shame."
While the future of both bands are uncertain, Blur is set to perform at the 2012 Olympics Closing Ceremony Celebration Concert in Hyde Park in London on August 12. Other bands performing at the event include New Order and The Specials .
Copyright 2012 ABC News Radio