« back to Movies
The Quiet Ones
Release Date: April 25, 2014
Genres: Horror
Cast: Jared Harris, Sam Claflin, Erin Richards, Rory Fleck-Byrne, Olivia Cooke, Laurie Calvert
Directors: John Pogue
Official Site: http://www.thequietonesmovie.com/
Distributor: Lionsgate/Summit
Tucked away in an estate outside of London, Professor Coupland along with a team of university students conduct an "experiment" on Jane Harper, a young girl who harbors unspeakable secrets. What dark forces they uncover are more terrifying than any of them expected.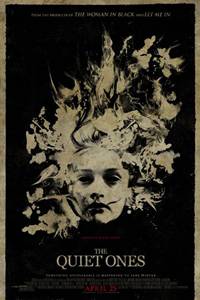 Show Times / Buy Tickets
There are no current showings for The Quiet Ones in this area.