« back to Movies
Starlet
Release Date: None
Genres: Drama
Cast: Dree Hemingway, Besedka Johnson, Stella Maeve, James Ransone, Karren Karagulian
Directors: Sean Baker
Official Site: http://www.musicboxfilms.com/starlet-movies-44.php
Distributor: Music Box Films
The film explores the unlikely friendship between 21 year-old Jane,and 85 year-old Sadie, two women whose worlds collide in California's San Fernando Valley. Jane spends her time getting high with her dysfunctional roommates, Melissa and Mikey, while taking care of her Chihuahua, Starlet. Sadie, an elderly widow, passes her days alone, tending to her flower garden.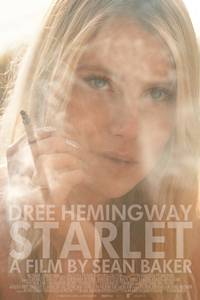 Show Times / Buy Tickets
There are no current showings for Starlet in this area.