« back to Movies
The Island President
Release Date: None
Genres: Documentary
Directors: Jon Shenk
Official Site: http://theislandpresident.com/
Distributor: Samuel Goldwyn Films
Jon Shenk's The Island President tells the story of President Mohamed Nasheed of the Maldives, a man confronting a problem greater than any other world leader has ever faced-the literal survival of his country and everyone in it. After bringing democracy to the Maldives after thirty years of despotic rule, Nasheed is now faced with an even greater challenge: as one of the most low-lying countries in the world, a rise of three feet in sea level would submerge the 1200 islands of the Maldives enough to make them uninhabitable.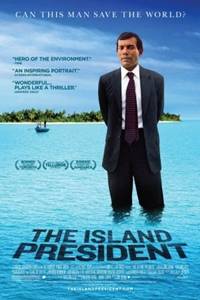 Show Times / Buy Tickets
There are no current showings for The Island President in this area.