Cosmic Bowling
YOU ASKED FOR IT, YOU SHALL RECEIVE!
The Q106 Bowling League RETURNS for Fall 2014!
All of the fun starts on Thursday, September 18 at 9pm!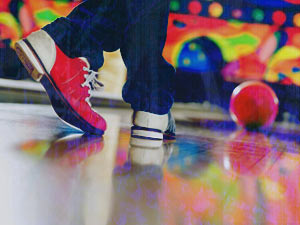 Join Q106 for two games of league play at Royal Scot, Thursday nights starting at 9pm!!!
Everyone who signs up will score the official Q106 league shirt, a bash at the end of the season and your shot at weekly Q106 shwag and prizes!
It's all for about $10 per person per week!
That's cheap and it means you can spend more on suds!
Call Royal Scot today to register your team of four at 321-3071!
If you don't have a team, you can still sign up and we'll find you a team!
Thursdays are the "un official" start to the weekend and we think you should kick it off with Q106!
We'll see you at Royal Scot for Cosmic Bowling with Q106 Rock On!