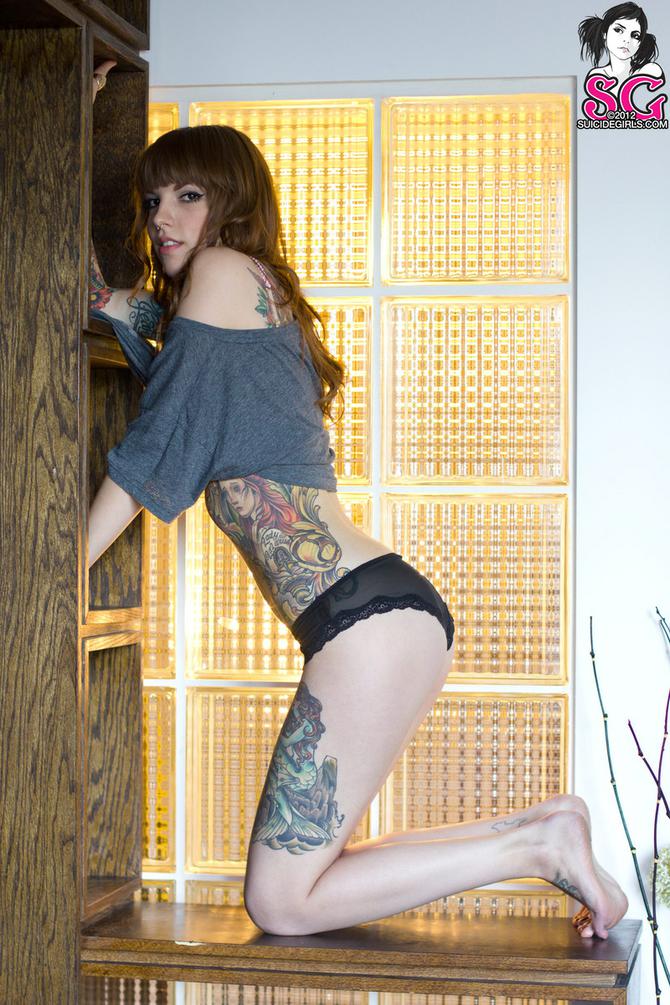 https://suicidegirls.com/girls/rhue/
Vital Stats:
HEIGHT: 5'6"
POLITICS: BLEEDING-HEART LIBERAL
BOOZE: I AM A COMPLETE DRUNKARD
KINK FACTOR: I'LL TRY ANYTHING ONCE, ESPECIALLY IF YOU BEG FOR IT.
WEED: I'M A TOTAL STONER
DIET: VEGETARIAN
TELEVISION: 30 ROCK BREAKING BAD DARIA GAME OF THRONES ITS ALWAYS SUNNY IN PHILADELPHIA MAD MEN SEINFELD SUITS
FILMS: EVIL DEAD EYES WITHOUT A FACE HALLOWEEN HARRY POTTER (ALL OF EM) PINEAPPLE EXPRESS REALITY BITES THE HEATHERS THE OTHERS THE SHINING
BOOKS: A HAND MAIDS TALE THE BELL JAR THE HOURS YELLOW WALLPAPER
MY IDEA OF A GOOD TIME: BARS, AFTER PARTIES, HOME BY DAWN.
STAY IN AND WATCH OLD MOVIES ON TV.
SUPPORT LOCAL MUSIC. GO TO A SHOW.
INTO: BREAKFAST EYE-CONTACT MUSIC SEA CREATURES WEED
MUSIC: AUSTRA BRIAN ENO DAVID BOWIE DETROIT COBRAS DINOSAUR JR. DUM DUM GIRLS ELVIS PRESLEY HOLE IGGY POP NIRVANA THE STOOGES VELVET UNDERGROUND VIVIAN GIRLS