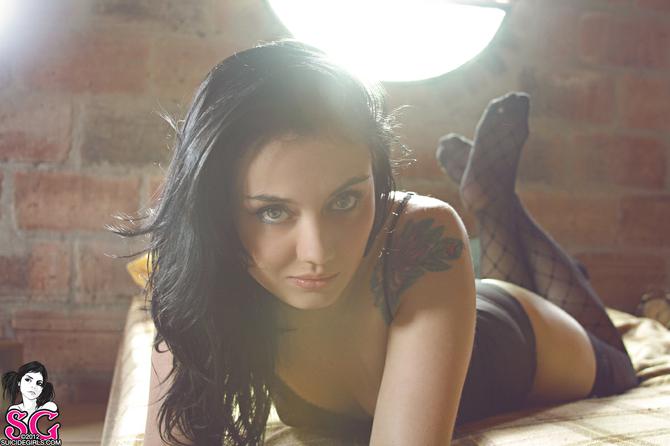 https://suicidegirls.com/girls/Mindi/

Vital Stats:
BODY TYPE: AVERAGE
DRUG USE: DRUG FREE
STATUS: EXCLUSIVE RELATIONSHIP
SEX: IF WE GET INTO A RELATIONSHIP
KINK FACTOR: I'LL TRY ANYTHING ONCE, ESPECIALLY IF YOU BEG FOR IT.
POLITICS: NONE APPLY, YOU A$$HOLES
WEED: NOPE
CIGARETTES: NOPE
BOOZE: NOPE
DIET: OMNIVORE
TELEVISION: CRIMINAL MINDS
FILMS: TOO MANY TO COUNT
BOOKS: SAME HERE.... TOO MANY
VIDEO GAMES: PORTAL
MY IDEA OF A GOOD TIME: SUPPORT LOCAL MUSIC. GO TO A SHOW.
INTO: CUPCAKES AND ANYTHING SWEET INK PIERCINGS SHOES AND BAGS
5 THINGS THAT I CAN'T LIVE WITHOUT: CUPCAKES DORITOS INK MY FAMILY MY I PAD
I SPEND MOST OF MY FREE TIME: BLOGGING DESIGNING EATING SLEEPING
MUSIC: ALL SHALL PERISH A PERFECT CIRLCLE BRING ME THE HORIZON INCUBUS KILLSWITCH ENGAGE NORMA JEAN PROTEST THE HERO SLIPKNOT THE BLACK DAHLIA MURDER THE HUMAN ABSTARCT THE RAMONES TOOL