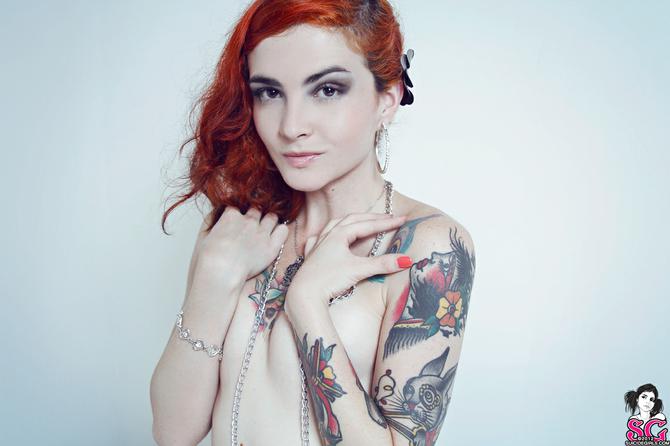 http://suicidegirls.com/girls/Lethal/ 

Vital Stats:
BODY TYPE: ATHLETIC
STATUS: EXCLUSIVE RELATIONSHIP
KINK FACTOR: I'LL TRY ANYTHING ONCE, ESPECIALLY IF YOU BEG FOR IT.
CIGARETTES: NOPE
WEED: OCCASIONALLY
BOOZE: OCCASIONALLY
DIET: OMNIVORE
POLITICS: POLITICS, WHO CARES?
MUSIC: THE XX, SARAH BLASKO, BIRDY
FILMS: AMELIE, ETERNAL SUNSHINE OF THE SPOTLESS MIND, CASHBACK, IRREVERSIBLE, MICMACS, SNACH CERDOS Y DIAMANTES, THE MIRROR MASK
BOOKS: LAS PUERTAS DE LA PERCEPCION, DEMIAN, EL TUNEL
ARTIST: DURERO, DAVINCI
MY IDEA OF A GOOD TIME: STAY IN AND WATCH OLD MOVIES ON TV.
SUPPORT LOCAL MUSIC. GO TO A SHOW.
INTO: ANIMALS ARTS BOOKS CLOTHES,DESING COLORS,INTERNET... DANCE ELECTRO FASHION FOOD,CANDIES MUSIC NIGTH PHOTOGRAPHY STREET SUICIDE GIRLAND TATTOO LIFE
5 THINGS THAT I CAN'T LIVE WITHOUT: CANDIES DRAWS ELECTRO MUSIC FOOD TATTO
I SPEND MOST OF MY FREE TIME: SLEEP...