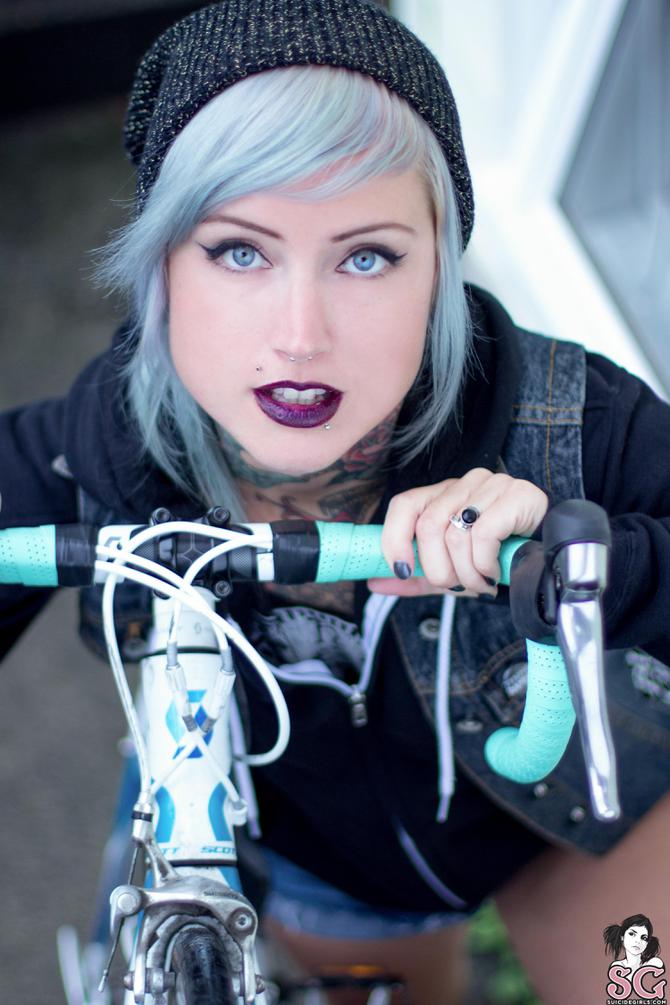 https://suicidegirls.com/girls/glitch/
Vital Stats:
HEIGHT: 5'2"
WEIGHT: 120LBS
BODY TYPE: CURVY
KINK FACTOR: I'LL TRY ANYTHING ONCE, ESPECIALLY IF YOU BEG FOR IT.
WEED: I'M A TOTAL STONER
SEX: I'M UP FOR IT
CIGARETTES: NOPE
BOOZE: OCCASIONALLY
RELIGION: RICHARD DAWKINS IS MY CO-PILOT
POLITICS: SMASH THE STATE!!!
DIET: VEGAN
I AM LOOKING FOR: WHOEVER COMES ALONG
TELEVISION: DEXTER.AMERICAN HORROR STORY.WORKAHOLICS.
FILMS: TEXAS CHAINSAW MASSACRE, STAR WARS, WALKING LIFE,
ARTIST: SURREALISM.LOW BROW
VIDEO GAMES: GALAGA.SPACE INVADERS.SUPER MARIO.
MY IDEA OF A GOOD TIME: SUPPORT LOCAL MUSIC. GO TO A SHOW.
5 THINGS THAT I CAN'T LIVE WITHOUT: TEA. KITTIES. CHAPSTICK. MUSIC.SEX
I SPEND MOST OF MY FREE TIME: ADVENTURING.DREAMING.ABSORBING.
MUSIC: BAPTISTS.CONVERGE.OATHBREAKER.DEAFHEAVEN.