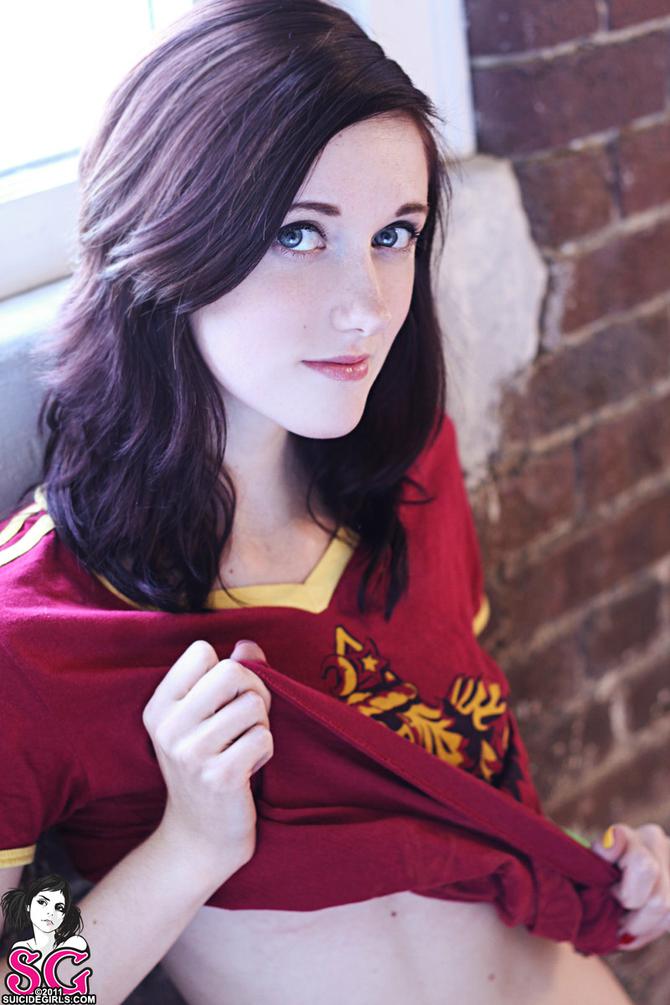 https://suicidegirls.com/girls/Episkey/

Vital Stats:
HEIGHT: 5'4"
WEIGHT: 106LBS
DRUG USE: DRUG FREE
STATUS: EXCLUSIVE RELATIONSHIP
SEX: IF WE GET MARRIED
KINK FACTOR: I'LL TRY ANYTHING ONCE, ESPECIALLY IF YOU BEG FOR IT.
WEED: I'M A TOTAL STONER
POLITICS: NONE APPLY, YOU A$$HOLES
CIGARETTES: NOPE
BOOZE: OCCASIONALLY
DIET: OMNIVORE
BODY TYPE: SLENDER
TELEVISION: ANIME BIG BANG THEORY ONCE UPON A TIME PRETTY LITTLE LIARS SUPERNATURAL VAMPIRE DIARIES WALKING DEAD
FILMS: FANTASY HARRY POTTER FILMS PS I LOVE YOU SCI-FI
BOOKS: ELLA ENCHANTED HARRY POTTER SO MANY, DON'T MAKE ME PICK :)
VIDEO GAMES: DIABLO III SKYRIM
MY IDEA OF A GOOD TIME: INTERNET. ALL NIGHT. AGAIN.
READING AT THE COFFEESHOP.
WHEN I GO OUT, ANYTHING CAN HAPPEN.
INTO: ART BEING OUTSIDE CROCHETING GAMING HARRY POTTER MAKING THINGS SPENDING TIME WITH MY PUPS & SNAKES
5 THINGS THAT I CAN'T LIVE WITHOUT: CHOCOLATE COVERED EVERYTHING MY FAMILY MY FUR & SCALE BABIES NATURE
I SPEND MOST OF MY FREE TIME: EXPLORING MAKING STUFF RUNNING STUDYING TAKING PICTURES WATCHING TV
MUSIC: A LOT