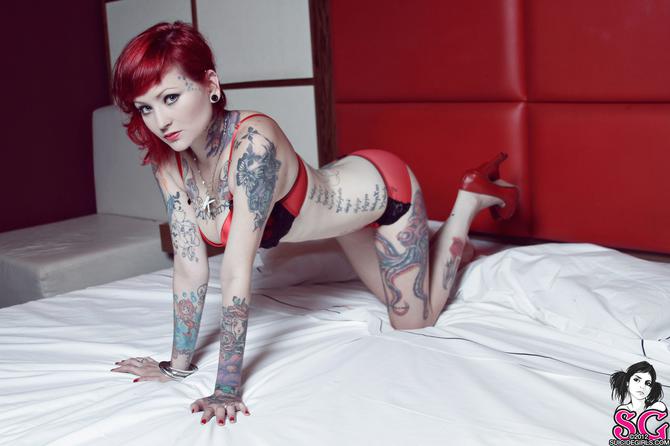 https://suicidegirls.com/girls/Ellys/

Vital Stats:
DRUG USE: DOWN THE HATCH
STATUS: EXCLUSIVE RELATIONSHIP
BOOZE: I AM A COMPLETE DRUNKARD
KINK FACTOR: I BUY SEX TOYS AT THE HARDWARE STORE
WEED: I'M A TOTAL STONER
CIGARETTES: NOPE
DIET: OMNIVORE
POLITICS: SMASH THE STATE!!!
INTO: ALCOHOL AND PSICHEDELIC EXPERIENCES WITH OR WITHOUT DRUGS. BODY MODS... LOTS OF PAINTING CHOCOLATE HARD ROCK HEAVY METAL KNOWLEDGE POETRY STRANGE KINDS OF WOMEN
MY IDEA OF A GOOD TIME: WHEN I GO OUT, ANYTHING CAN HAPPEN.