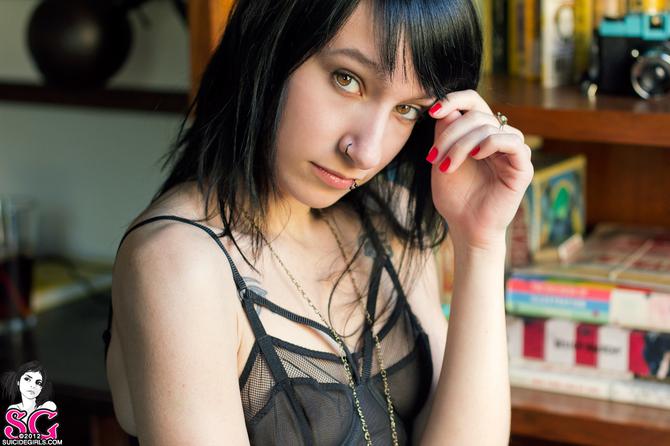 https://suicidegirls.com/girls/Aeterna/ 

Vital Stats:
DRUG USE: DRUG FREE
WEED: I'M A TOTAL STONER
CIGARETTES: NOPE
BOOZE: OCCASIONALLY
STATUS: SINGLE
KINK FACTOR: TALK DIRTY TO ME...
FILMS: DRIVE EDWARD SCISSORHANDS MY SASSY GIRL THE COLOR PURPLE THE NOTEBOOK WALL-E
BOOKS: VERONIKA DECIDES TO DIE
ARTIST: LUIS ROYO
VIDEO GAMES: ASURA'S WRATH BAYONETTA MINECRAFT NO ONE LIVES FOREVER PHARAOH THE SIMS 3 WORLD OF WARCRAFT
MY IDEA OF A GOOD TIME: A LONG, SLOW, LATE DINNER WITH FRIENDS.
INTERNET. ALL NIGHT. AGAIN.
SUPPORT LOCAL MUSIC. GO TO A SHOW.
INTO: ANCIENT EGYPT ARTS ASTRONOMY HONESTY INTELLIGENCE KINDNESS LANGUAGES MUSIC PSYCHOLOGY TATTOOS TELEKINESIS TRAVELING VIDEO GAMES
MUSIC: ACTIVE CHILD ALCEST BATHS BOHREN & DER CLUB OF GORE CULT OF LUNA ENIGMA JAKOB MY DYING BRIDE OPETH PG.LOST RINOA SIGUR RÓS SÓLEY
TELEVISION: ADVENTURE TIME