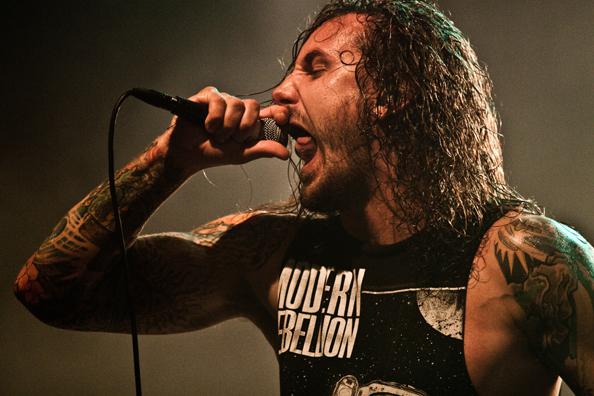 PHOTO CREDIT:By kamphuisgijs [CC-BY-2.0 (http://creativecommons.org/licenses/by/2.0)], via Wikimedia Commons
Lambgoat reports that As I Lay Dying and Austrian Death Machine vocalist Tim Lambesis has been sentenced to 6 years in prison for the crime of ordering a hit on his wife .
Meanwhile, Lambesis' former As I Lay Dying bandmates have moved on with a new band, Wovenwar.
This is what I'll be listening to instead of AILD from now on.
*In addition to feeling bad for Lambesis' kids as they deal with this, "Scary" Terry Stevens is a radio host for Midwest Communications. You can Book Face with him here .